Dorianne Laux's fifth collection, The Book of Men, was awarded the Paterson Prize. Her fourth book of poems, Facts About the Moon, won the Oregon Book Award and was short-listed for the Lenore Marshall Poetry Prize. Laux is also the author of Awake; What We Carry, a finalist for the National Book Critics Circle Award; Smoke; as well as a fine small press edition, The Book of Women. 
We're celebrating National Poetry Month at The Writer's Almanac. Thank you so much for taking the time to speak with us. Let's begin by asking about the poets and poems that have meant a lot to you in your own life. Do you remember the first poetry book you bought? Were there particular poets you read and, at some point, thought, "These are my people!"
I'm surprised that I can no longer remember the very first poetry book I bought. I remember many of the firsts: Philip Levine's One for the Rose, Thomas Lux's chapbook Tarantulas on the Lifebuoy, Carolyn Forche's The Country Between Us, Sharon Olds' Satan Says. They all came out in the early '80s. I'd read poetry books on my mother's bookshelf — E.E. Cummings, Carl Sandburg, Robert Frost, and in anthologies she had — and later borrowed books from teachers and friends, but these were among the first books I saved my money and bought for myself so I could have them with me always. I still own them all.
Earlier this year you published a collection called Duet with poet Joseph Millar, who happens to be your husband. Can you tell us about this collaboration? Were there challenges in working with your partner on a professional project? Rewards?
It wasn't a collaboration in that we didn't write the poems "together." They are a collection of poems written solely by us as individuals and published together in one volume. All the poems are about music and musicians. I love rock 'n' roll and pop music so my poems feature Cher and Dolly Parton, Mick Jagger, and Paul Simon. And Joe loves jazz and the blues so his poems are about Bo Diddley and Lightnin' Hopkins, Ray Charles and Monk, among others. There are no author attributions or page numbers, though the pages are watermarked with musical notes, so it reads like a "duet," one long shared song. It was published by Jacar Press for the long-running series called "Greatest Hits," which is usually a compilation of a single author's best poems. When we were invited to participate, we decided to share a volume and to complement the series title.
Your poem "The Shipfitter's Wife" was set to music by Joan Osborne. Can you tell us about this experience?
I have always loved Joan Osborne's version of "What If God Was One of Us," which was a big hit back in 1995, so when I got an email from her agent saying she wanted to set my poem to music, I was thrilled. I had a friend in the music business, a poet, and he went back and forth with the agent to settle on a percentage. I kept saying it was such an honor and I wanted to just give her the poem, but my friend said, "What if it becomes a hit? You would kick yourself for not having a percentage!" So, they settled on something, I can't even remember what, and though I'm a card-carrying member of BMI now, I've never seen any royalties as it never did become a "hit." It's a beautiful song called "Raga" and appears on her album Love and Hate. When she sings it live she always gives me credit by name and then describes the poem as being from "the perspective of a woman who's looking back on a love from many years ago and it's like she's taking a memory out and examining it like a beautiful jewel." She adapted the poem to suit the song, so it's not the exact version of the poem, but it does lift certain lines and she adds some of her own. More of a true "collaboration." You can find her performing it live in New York online.
Do you read your poems aloud as you compose them?
Yes. Poetry is first and foremost an oral/aural art form. We have been singing and reciting poems much longer than we have had the printing press. A poem needs to work in the ear as well as on the page. Often a poem begins for me in my mind as I'm walking or reading or washing the dishes, then I begin saying it out loud to myself. If I begin on the page, I find myself stopping mid-composition to say the lines to hear if they're right.
I read you were a "donut holer" at one time. Was it at Krispy Kreme? They used to have a light (maybe they still do) that would come on when the doughnuts were just getting off the belt and were hot. In any case, I bet it smelled heavenly! Do you have any interesting stories from that time? You worked many varied jobs in the service industry before you began your career as a writer. Did it affect you as a poet, your sense of narrative, to be exposed to many different walks of life?
We didn't have Krispy Kreme when I was a young girl, and certainly not on the West Coast where I grew up. I do remember having my first Krispy Kreme with the poet Sharon Olds in New York, where we first met and became friends. It was her heart's desire to introduce me to them. I was hooked! I worked at a small donut shop in Vista, California. I can't even remember the name of it, Danny's or Pam's or Sam's? I lived with a girlfriend and our friends were always over at our rented house when I came home with a box of damaged or day-old. We were the most popular girls on the block.
I loved being a waitress most of my young life. I enjoyed the frenetic atmosphere, the people I worked with and waited on, mom-and-pop places like JR's Family Restaurant in San Diego, or one on the flight path near the airport where each booth had a channel where you could listen to the air traffic controllers and an "eagles nest" at the top of a spiral staircase. I remember balancing trays of food and drinks as we ran up the stairs to deliver the order. It should have been considered an Olympic event! I developed impressive calves and biceps from that work. I also worked in a variety of old folks homes and hospitals and met people who were infirm or chronically ill, most of them were so strong and forbearing. As a young person it impressed me, the dignity of the human being, how tough we can be in the face of unbearable pain and suffering, how hard it can be to live in a body. I had physical strength, but they had mental and spiritual strength. I also worked in a gas station, which was unusual in the early '70s. I wrote an article about it for Finance magazine. You can find it here along with my poem "Fast Gas."
I'm not sure how it has affected my sense of narrative, but you can see the difference between my telling the story of that time and one of the poems that came of it. It's a fractured piece of the narrative, a facet. As a poet, I think we are all influenced by place, the times we lived in and through, the people we've met along the way.
My experience of this life is mine alone, which is both comforting and a little sad. I wish I'd gone abroad when I was young, gone off to college or lived a more nomadic life, traveling the United States in my car with a good dog in the front seat. Instead I stayed pretty close to home, worked, had a child, and took night classes at the community college. Still, I was able to make a poetic life out of that rather tame existence. That's what's remarkable about poetry. It belongs to everyone in every time and place, no matter our circumstances.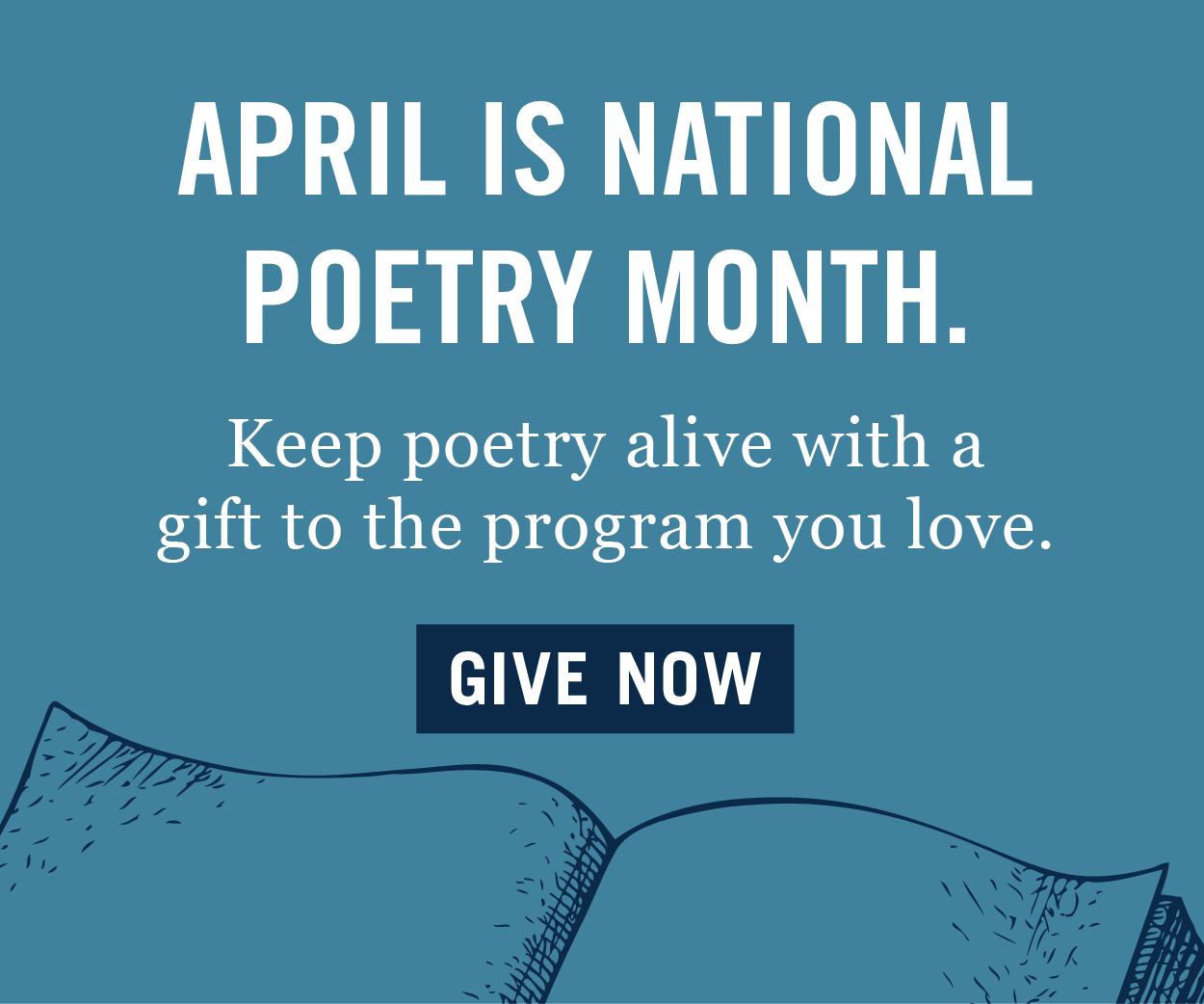 You now teach poetry and direct the MFA program at North Carolina State University. What advice do you give your students? How do you deal with writer's block or those days where the screen/paper just stares back at you blankly? Do you have any useful writing prompts?
I love teaching at both NC State in Raleigh, North Carolina, and during the summer at Pacific University's low-residency MFA program in Oregon. I tell my students what I tell myself, write every day, even if it's only a few lines, an image, a funny rhyme, a snatch of overheard conversation. All this is like chopped vegetables for the soup pot or witches cauldron of poems. And I tell them to read, read, read, and imitate the poems they love. I have tried to respond to every poem I've ever loved and it has served me well. Poetry is like church to me, and when I read a good poem it's like the preacher calling out to the congregation, asking for a Hail Mary or a Hallelujah or Amen!
My cure for writer's block is writing! I give my students exercises, like a piano teacher or master artist. I give them the notes to use or the colors, but in this case, it's a list of words and a phrase, a season, a time of day. Yesterday my husband and I gave just such a list to a group of students at a community workshop we co-taught in Winston-Salem: thumb, iron, crust, melon, trash, plummet, shoulder, bird, coast, and extra credit if you include the name of a hotel and the phrase "You could say …" The students had twenty minutes to write a poem and came up with an amazing array of lovely pieces. Language is the poet's realm, our toolbox, our palette, our individual musical notes we arrange and build into song, so we get them started with words. We use these kinds of exercises ourselves and many of our poems have been "built" this way.
And you co-authored (with Kim Addonizio) The Poet's Companion: A Guide to the Pleasures of Writing Poetry (1997). What inspired to want to put this book together? I love that the word "pleasure" is in the title.
Poetry is pleasure. To the ear, to the heart, to the mind, it enhances and defines the spirit, the soul. It's the work of soul-making, both reading it and writing it. Art is play, but serious play; we are learning as children when we sit in a sandbox with nothing but a shovel, a pail, and a few sticks and pebbles — a leaf is a boat, a twig is a tower, the red berries form a rock wall or a bridge. We make things because we are creatures who are built to build. And some of us build real cities, and some of us build imaginative worlds for the heart and mind to dwell in.
The book was an outgrowth of a series of weekend workshops we gave on various themes — poetry and nature, poetry and the family, poetry and the image, the line, rhythm and rhyme in poetry. We gave these workshops for years in the Bay Area and one day we decided we had amassed all this great material and should make a book out of it. We holed up together at a writer's retreat and knocked it out, Kim with her typewriter at one desk, me at mine, back to back, typing out chapter after chapter using the material from our workshops. Then we'd exchange chapters, and the other would edit, add, and rewrite until we were satisfied. We sent it out to some publishers and finally W.W. Norton took it.
You went through some very difficult experiences growing up, and you wrote poems to help you survive. You said: "I wouldn't have gotten through that without a friend. If I hadn't been able to talk with myself, with respect, as a whole human being, who had a mind and heart and desires, a goodness, a desire to be good — you know, all of those things, I think, are the original impulse when we sit down and write."
I came from an abusive family life, and yes, writing was one of the things that helped me process all I had experienced as a child. What got me through were people: my brothers and sisters, my cousins, teachers, my summer coach, the young men and women who became my friends and lovers, those who made music, art, books, and eventually my therapist and my husband. The writing came to me as a young girl though and that helped as well. Being able to express myself creatively, tell my story and the story of others though poetry. It was a great release, but I also saw that it was an art form, a craft, as well as a life raft. Being able to commune with oneself as well as commune and communicate with others you may never know is the closest thing I've found to prayer.
How do you avoid the inner self-critic, the voice that says you don't know what you're doing or this isn't good writing? How do you get beyond that and trust yourself, so that even if the writing isn't for publication or for an audience in the long term, it is still there for you, as a friend, as a tool that is part of living a good and healthy life?
Poetry will always be my friend and confidant, whether it's "good" or not, whether I publish it or not. In fact, I have a whole book's worth of poems right now that have not seen the light of day and I'm not sure I care if they ever do. I never did care. I write for myself, to help me understand the world I live in and to honor the world that was given to me entirely by accident. Whatever I've been through in my life cannot compare to the gift of life. Against unfathomable odds, I was conceived and born. Against even greater odds, I have lived and continue to live. It is the greatest gift to wake up every morning into a swirling world and to be given air to breathe, water to drink, a sun and a moon, stars, rivers, trees, birds flitting and singing, ants making their homes beneath the sidewalks, a summer storm … I don't know, who could not want to fall to their knees in gratitude? Who could not want to write a poem to give back?
Interview by Joy Biles